The MCJA Fall Conference is the most in depth training event of the year!
MCJA Fall Training 2023
November – watch your email for more info!  Thank you to all who joined us for the 2022 MCJA Fall Training
MHSAA
1661 Ramblewood Drive
East Lansing, MI 48823
Marilyn Bowker was awarded the 'Marilyn Bowker Award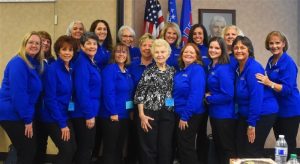 Noelle Cole was awarded the distinguished Official of the Year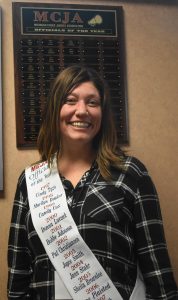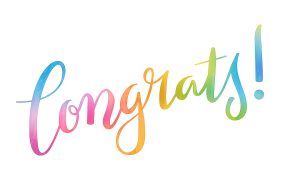 Sample Schedule:
8:00 am – Doors open – Registration (Lobby)
8:30-9:30: Opening Keynote –
10:30-11:25
Session 1:
Session 2:
Session 3:
Session 4:
11:30-12:25 
Session 5:
Session 6:
Session 7:
Session 8:
12:30-1:25 – Lunch, General Membership Meeting, and Awards (Main Room)
1:30-2:25
Session Descriptions:
Camp Stunts for Panel/Safety – Stunning Stunts – Stunts that might Stump
(you)!
Stunt Technique – This session will cover several "groups" of stunts and talk
through technique, form, and legalities. We will cover correct form, common
errors and deductions, and possible penalties for extended stunts, transitions
and dismounts, pyramids, spinning stunts, release stunts, and several other
commonly used stunts (inversions, suspended rolls, flatbacks, T-drops, etc.).
Cheer Tumbling with Alexa Pratl – Dust off your officiating pencils to join Lexi
Pratl, Cheer Official, former MSU Co-ed Cheer Athlete, and Champion
Cheerleading Staffer, as she shares her cheer tumbling experience in regards to
the BHS, FHS, Back Extension Roll, Handstand Forward Roll, BWO, Aerial and
Back tuck tumbling skills – to name a few! She will have a demo of each skill,
discussion, and scoring tips/pointers!
Panel Rd 1 & 2 – This session is for panel judges looking to develop or fine-tune
their system of judging rounds 1 & 2. In particular, judges will be encouraged to
take a deeper look at (and refine) the system they use to generate their scores.
The main topics will be the analysis and utilization of the 0-10 scale, assigning
deductions on skills & jumps, judging non-skill/jump categories, and utilizing
this system from team to team. The objective is for judges to leave the session
feeling more comfortable and confident with the system they use to judge
teams fairly and consistently.
Back to the Basics with Panel Rd 3 – Join three MCJA board members to take
a closer look at round 3 scoring. We'll take a step back to the basics and break
down the scoresheet. Take a look at description sheets and get ready for
consistent round 3 scoring this season!
Case Plays and Manual Deep Dive – Join Paula McCallister and Bonnie Koenig
for a deep dive into the new cheer manual. This session will include
conversations on "what's not in the manual", a look at case plays and their
corresponding page numbers, and tips and tricks to easily find what you're
looking for in record time!
Safety sessions – Safety sessions are for all officials that judge safety. We'll
talk about what's new this season and go over what refreshers are needed. This
session will get you ready to kick off your season with a consistent and fair
application of the safety rules!
One-year MCJA Membership = $20.00
Additional charge for training includes box lunch = $20.00
What to expect:
You, the MCJA Membership spoke and we listened!  The training will be tailored to help the Novice as well as the Veteran Safety/Panel Official.
Congratulations to the 2021 MCJA Official of the Year – Paula McAllister!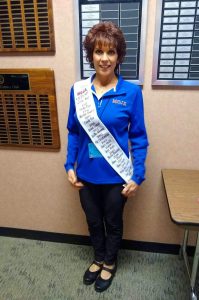 Photos from previous trainings:

Thank you to all who have attended the MCJA Fall Conferences in past years!  We value your feedback – please follow up by taking this SURVEY.  Your thoughts and ideas help guide the MCJA future trainings.