The MCJA Fall Conference is the most in depth training event of the year!
We are excited for the 2020 MCJA Fall Conference planned for November 15th, at MHSAA.
*NEW* the 2020 MCJA Fall Training will be FREE to all MCJA Members
One-year Membership = $20.00
MHSAA Building
1661 Ramblewood Drive
East Lansing, MI  49923
Example agenda:
8:30am to 2:30pm
*Registration Check in begins at 8:00 am
Sessions begin at 8:30 am
Lunch and General Membership Meeting 11:30 am – 12:30 pm
Official of the Year!
Lots of sessions geared toward both the veteran as well as novice official!
Watch for more info to come…
Schedule from 2019 Fall Training
Thank you for attending the MCJA Fall Conferences! Photos from previous trainings:

Thank you to all who attended the 2018 and 2019 Fall conference!  We value your feedback – please follow up by taking this SURVEY.  Your thoughts and ideas help guide the MCJA future trainings.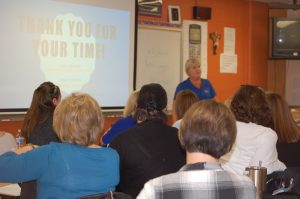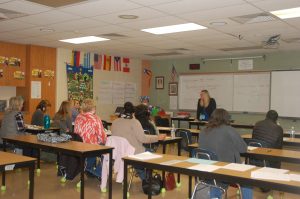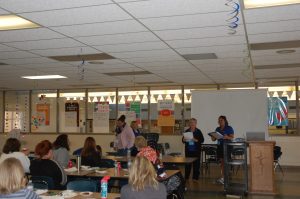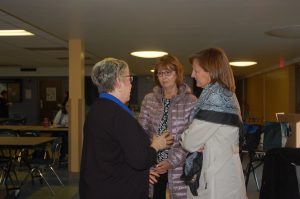 What to expect:
You, the MCJA Membership spoke and we listened! MCJA is breaking it down even further….sessions will be split into categories that reflect the scoresheet.
This training will be tailored to help the novice as well as the Veteran Safety/Panel Official. Sessions identified for the Novice Panel and Novice Safety Official.  Round Robin Mini-sessions, too.
Your Registration automatically enters you into the Raffle during lunch.
HOW TO REGISTER FOR THIS EVENT:
STEP ONE.
Fill out the form below. You will then be shown buttons to click on to complete your payment. Your registration will not be completed until your form AND payment have been received.
STEP TWO.
Once your form is submitted – click on the payment button that pertains to you (new or existing member) and that will take you to PayPal to complete your payment.